WiFi Smart Combustible Gas Alarm: ZDD-002G-ZB ZigBee flammable gas alarm is used to detect the leakage of flammable gas and prevent the harm caused by gas leakage. The alarm uses high stability semiconductor gas sensor, which has the characteristics of high stability and small sensitivity drif. When a flammable gas leak is detected and the concentration value set by the alarm is reached, the alarm will send an alarm signal.

It is strictly compliance with international standard and quality system, it can be effective to prevent fire by flammable gas. Widely use for indoor where leakage may occur, such as kitchens, house, coal station, colliery and so on.
- Note: Zigbee sensor can't work stand alone, this device needs to be used with ZigBee gateway!.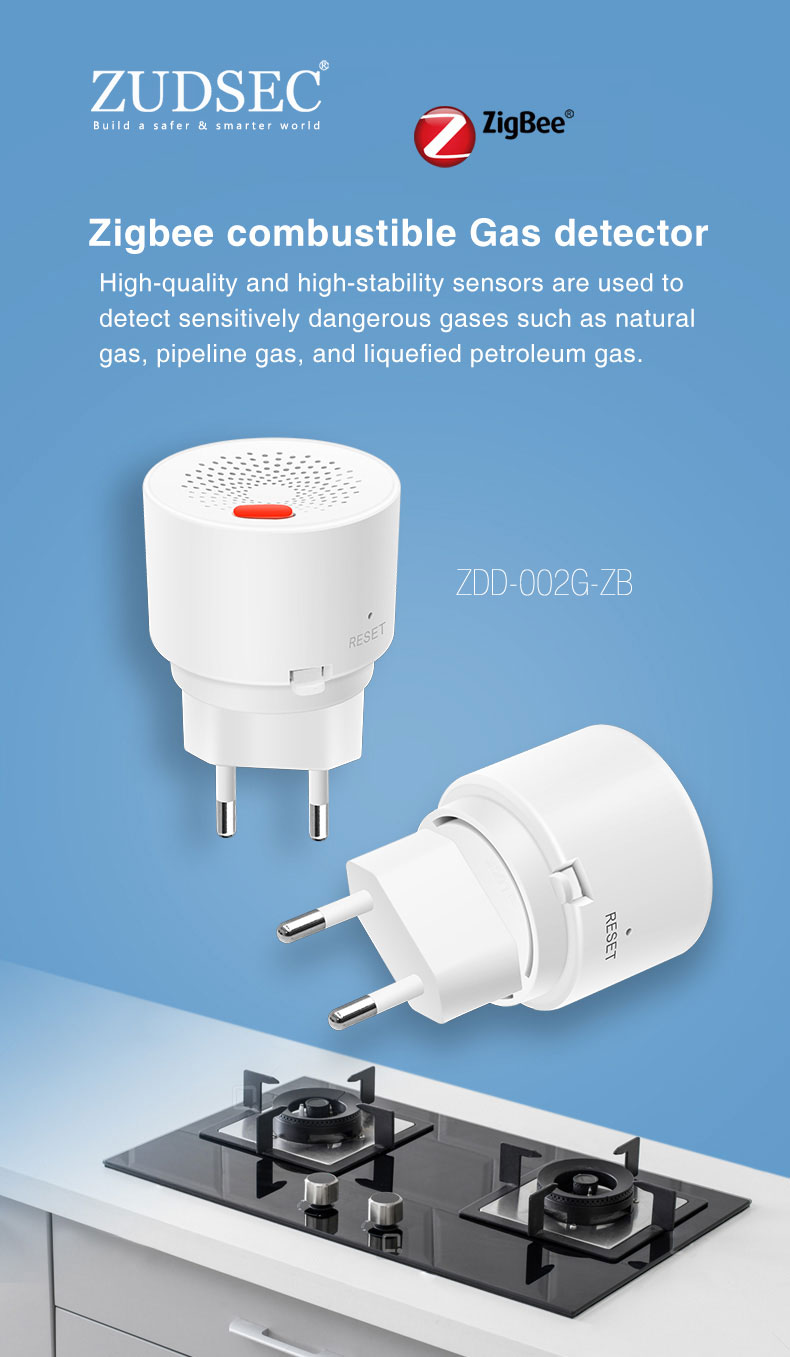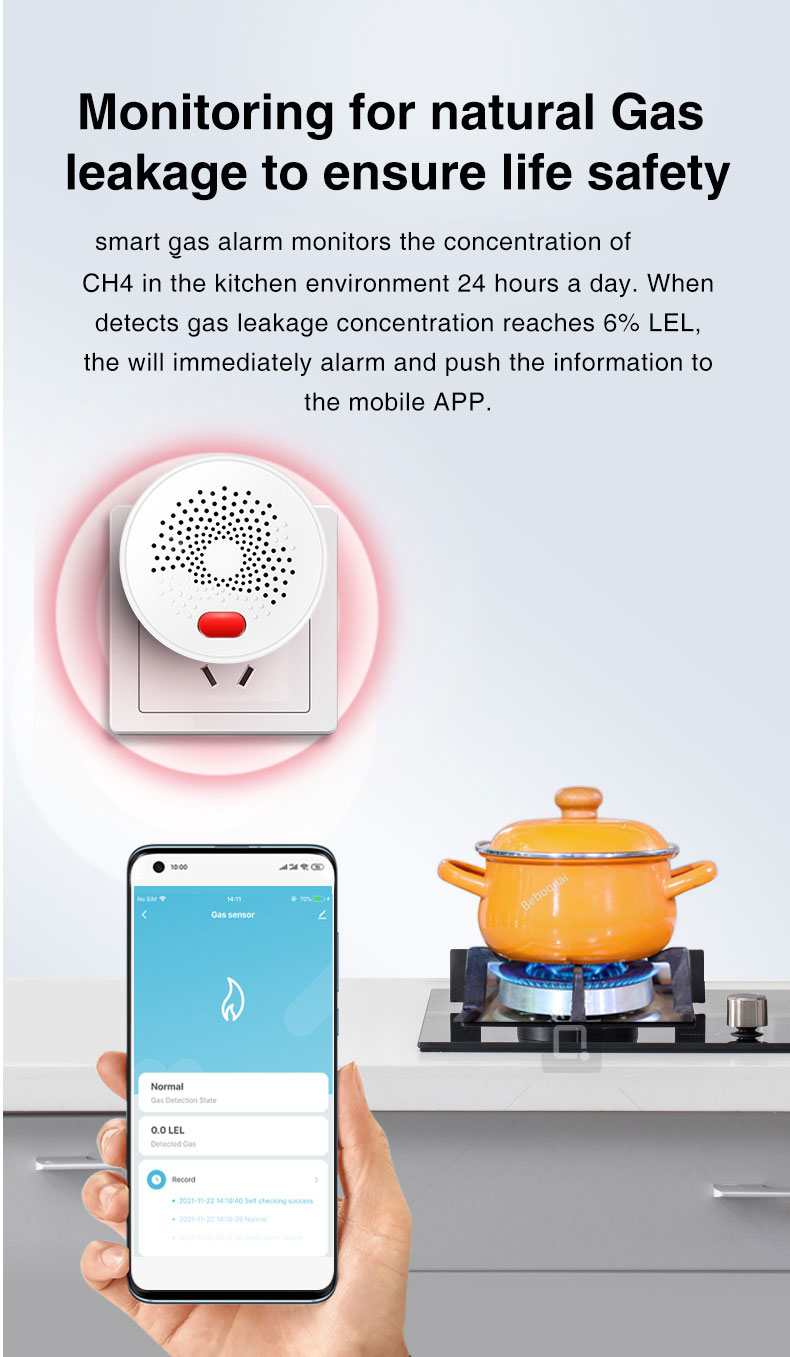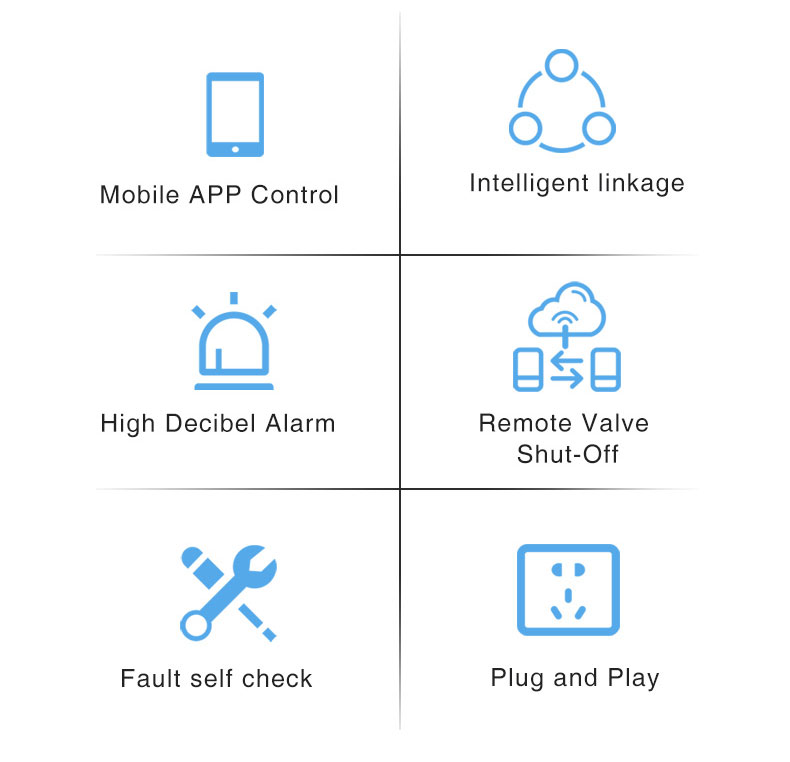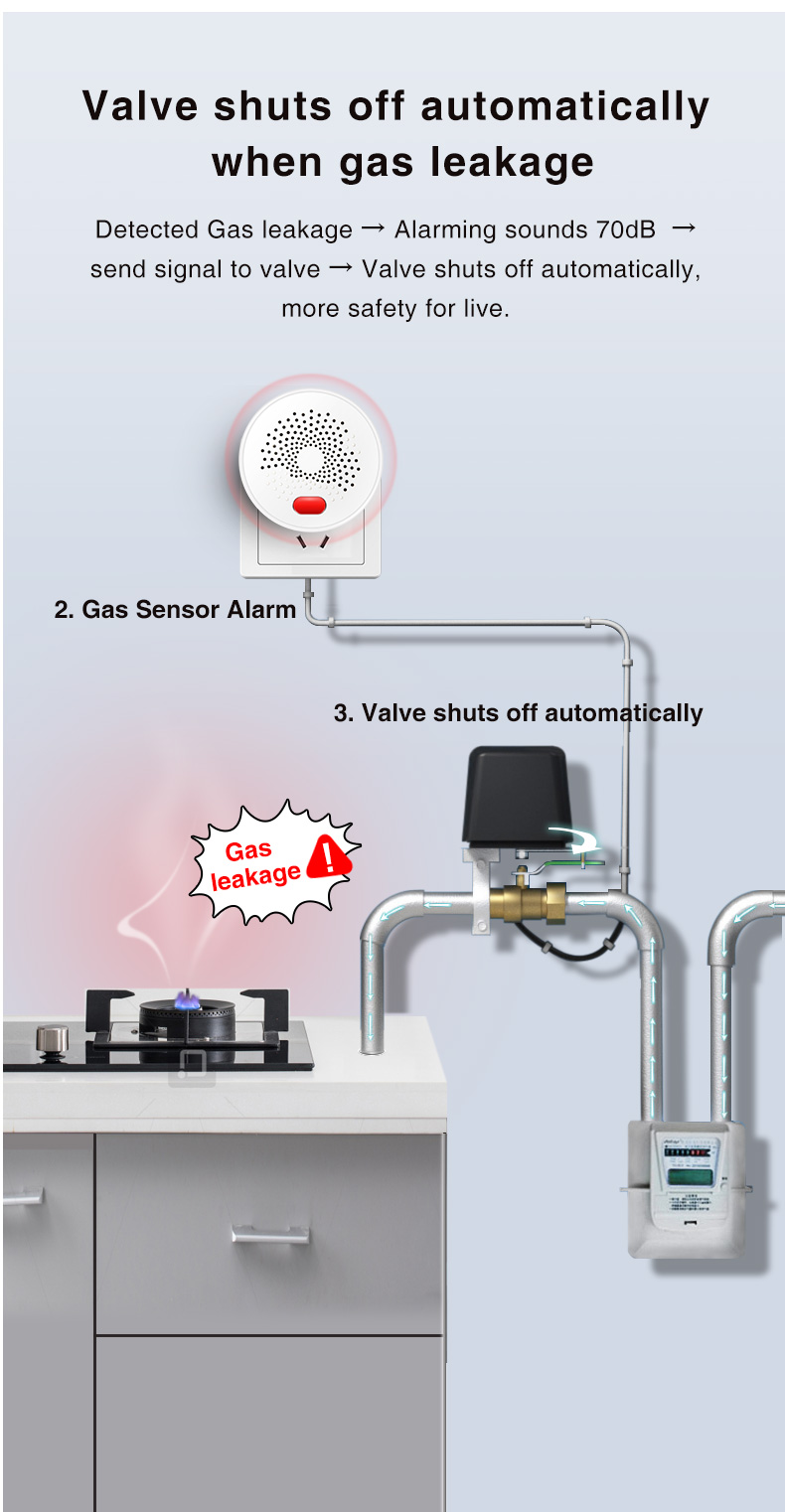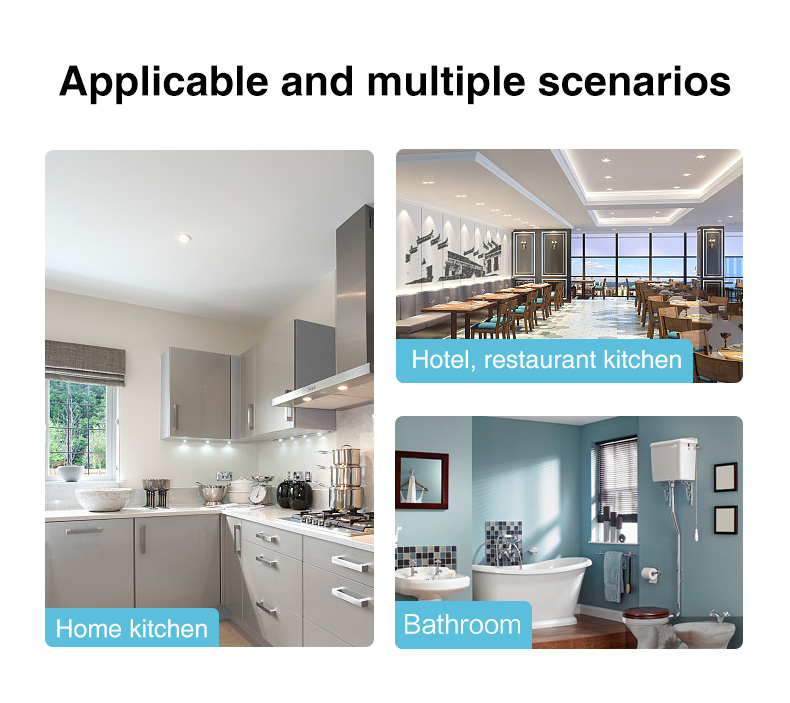 - Remote alarm, the first time to know the danger at home.

- Linkage gas valve, nip the danger of gas leakage in the bud
- Energy saving and low sonsuming
- Mini and nice design
- Encryption chip, financial level security protection
- Industrial-grade high stability semiconductor gas sensor
- The combination of science and technology and art