Zigbee Smart Wireless Gateway: The Next Generation of Smart and Connected, Support 3 types of zigbee/ BLE sig mesh communication protocol. Everything you need to start your smart home control, automate and monitor your home from anywhere using the Smart Life app. It can be compatible all kind of appliances like lights, speakers, locks, cameras, thermostats, sensors, appliances and many more, Get immediate alerts on your smartphone if there's unexpected entry or motion in your home.
Enjoy a customized home with innovative compatible devices that simplify your day-to-day life. ZudSec Smart Device lets you automate your home so your mornings are easier and your nights are calmer.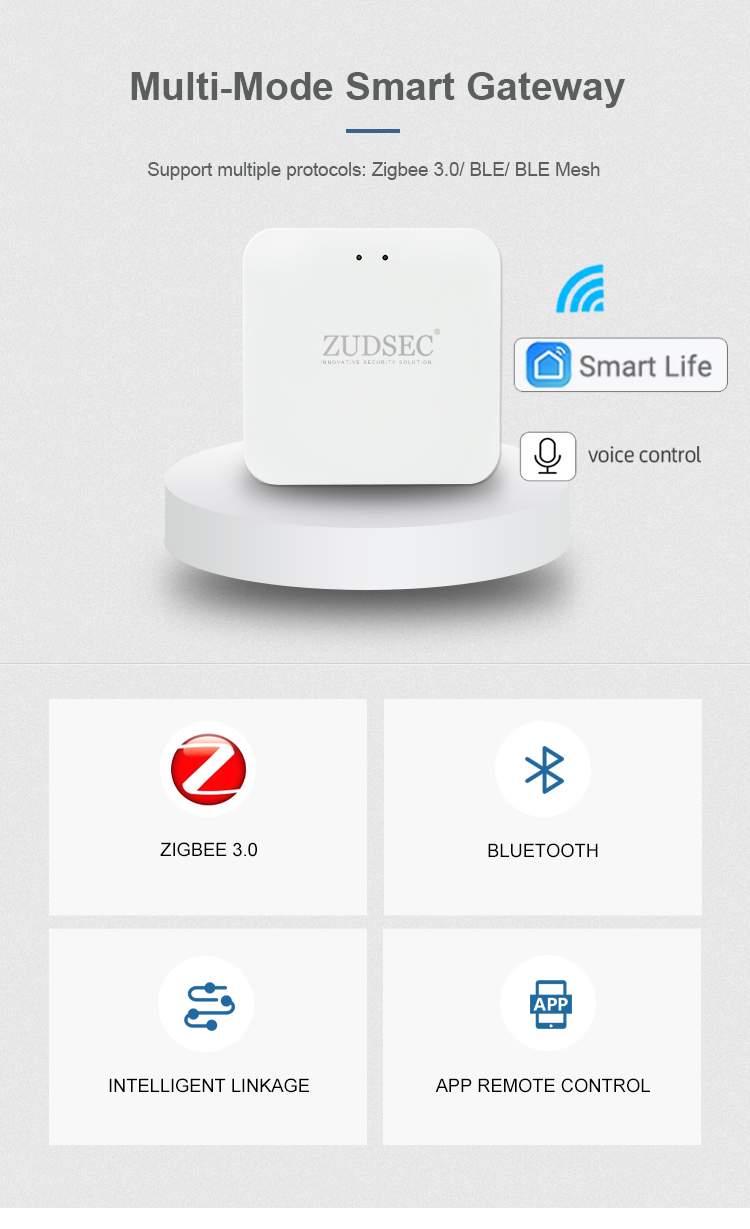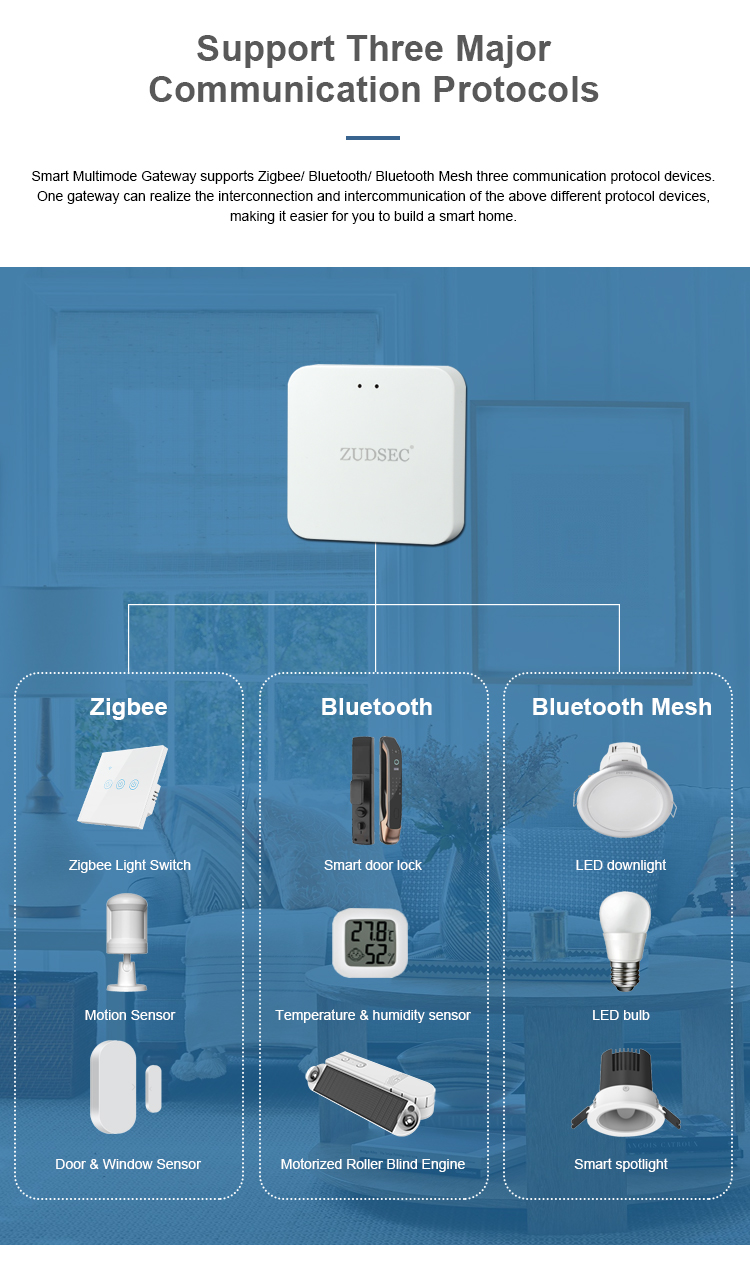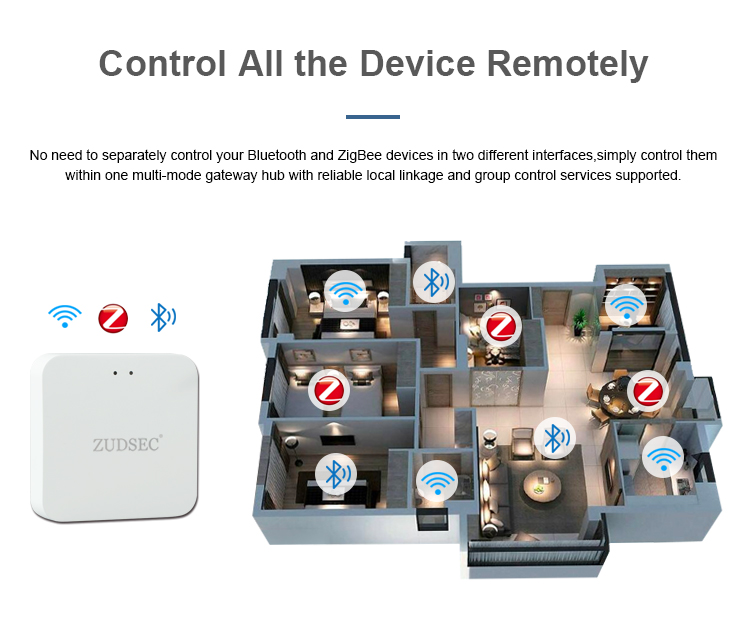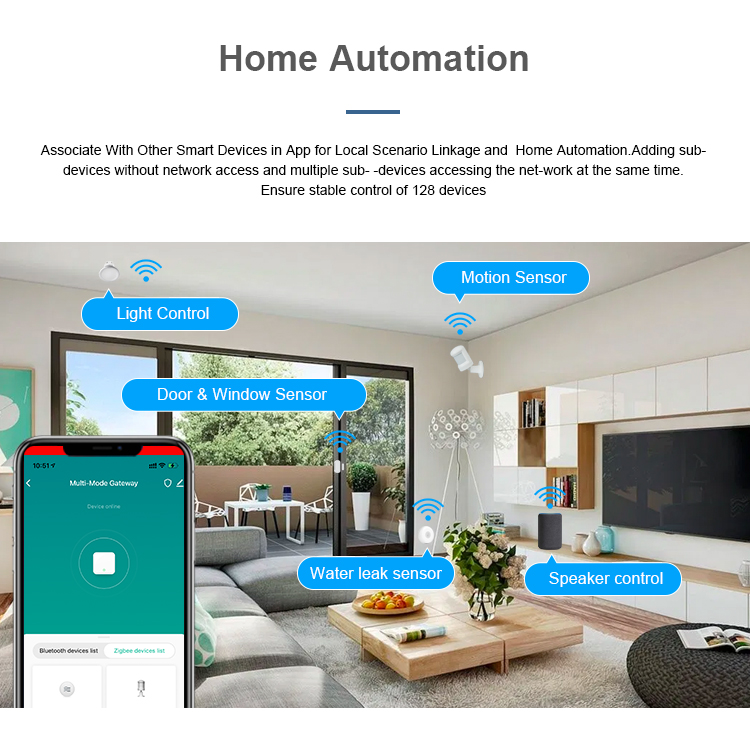 - Compatible with Alexa and Google home for free voice control

- Control a wide range of ZigBee/Bluetooth device.
- Support three major communication protocols: ZigBee/ Bluetooth/ Bluetooth Mesh
- Intellighent lnkage of home equipment realize voice, remote and automatic control