1 CH WIFI Smart Switch: 1 CH WiFi Smart Switch compatible with Alexa, Echo, Google Home and IFTTT (No Hub Required). Mini & Safe design, Works with AC 100V-240V, 10A maximum load. Supports Remote control,Voice control,Schedule function,Device Sharing. Remotely turn On/Off your appliancesw from anywhere at any time.
Home automation is "The Internet of Things". It simply means the way all devices or appliances are networked together to provide users with a seamless control over their home equipment. ZDSW-002WF is an affordable WiFi smart switch that provides users with smart home control. It is a remote control power switch that can connect to a wide range of appliances. WiFi electrical switch transmits data to a cloud platform through the WiFi Router, which enables users to remotely control all the connected appliances, via the mobile application.
It can control varous load type switch, such as LED lamps, incandescent lampt, fluorescent lamp and fungsten filament lamp, Touch remote switch & remote control to turn on/off the lights conveniently. WiFi controlled switch makes all home appliances smart. As long as the mobile has network, users can remotely control the appliances by turning them on off from anywhere at any time. Another feature available is to set timing schedules for the appliances, which can include countdown on/off, scheduled on/off, and can thus, help users maintain an easy life.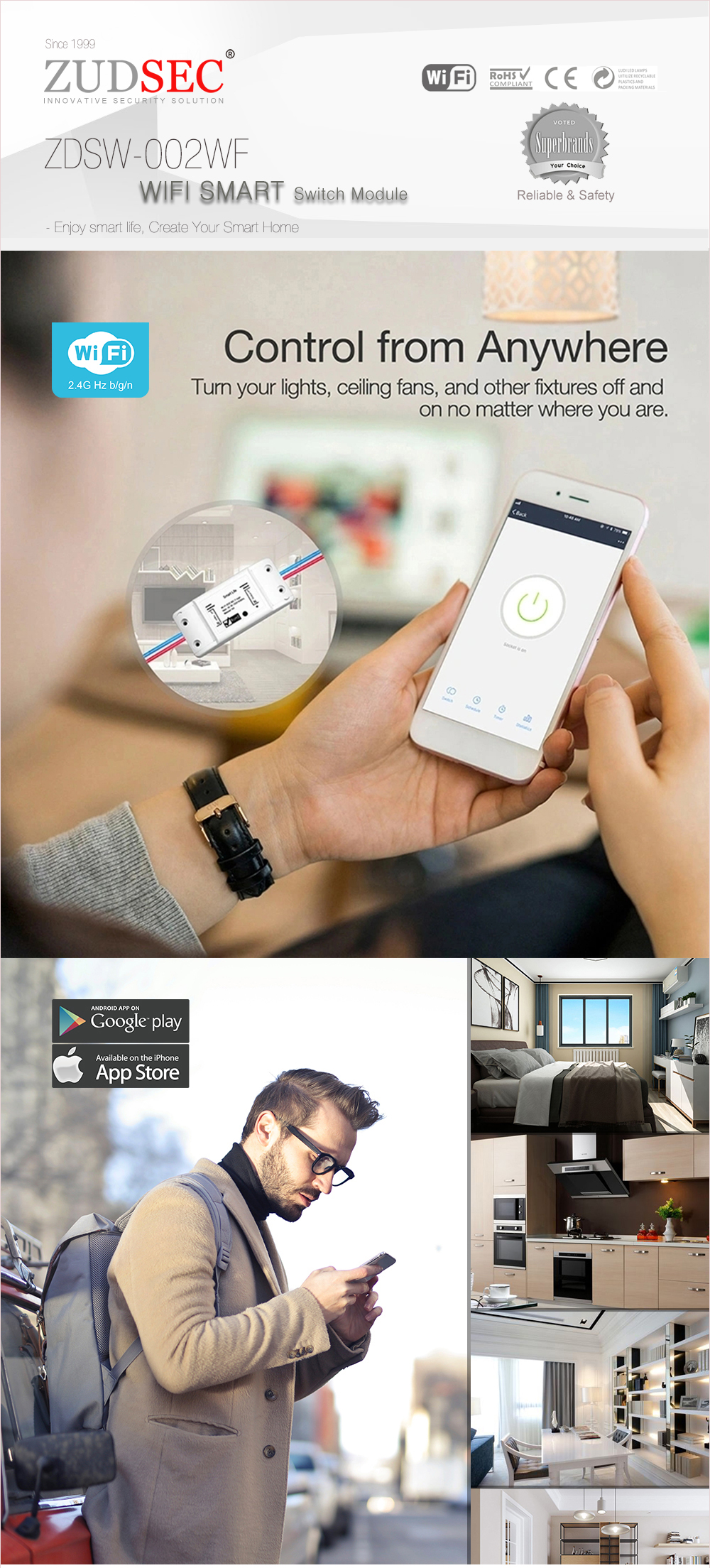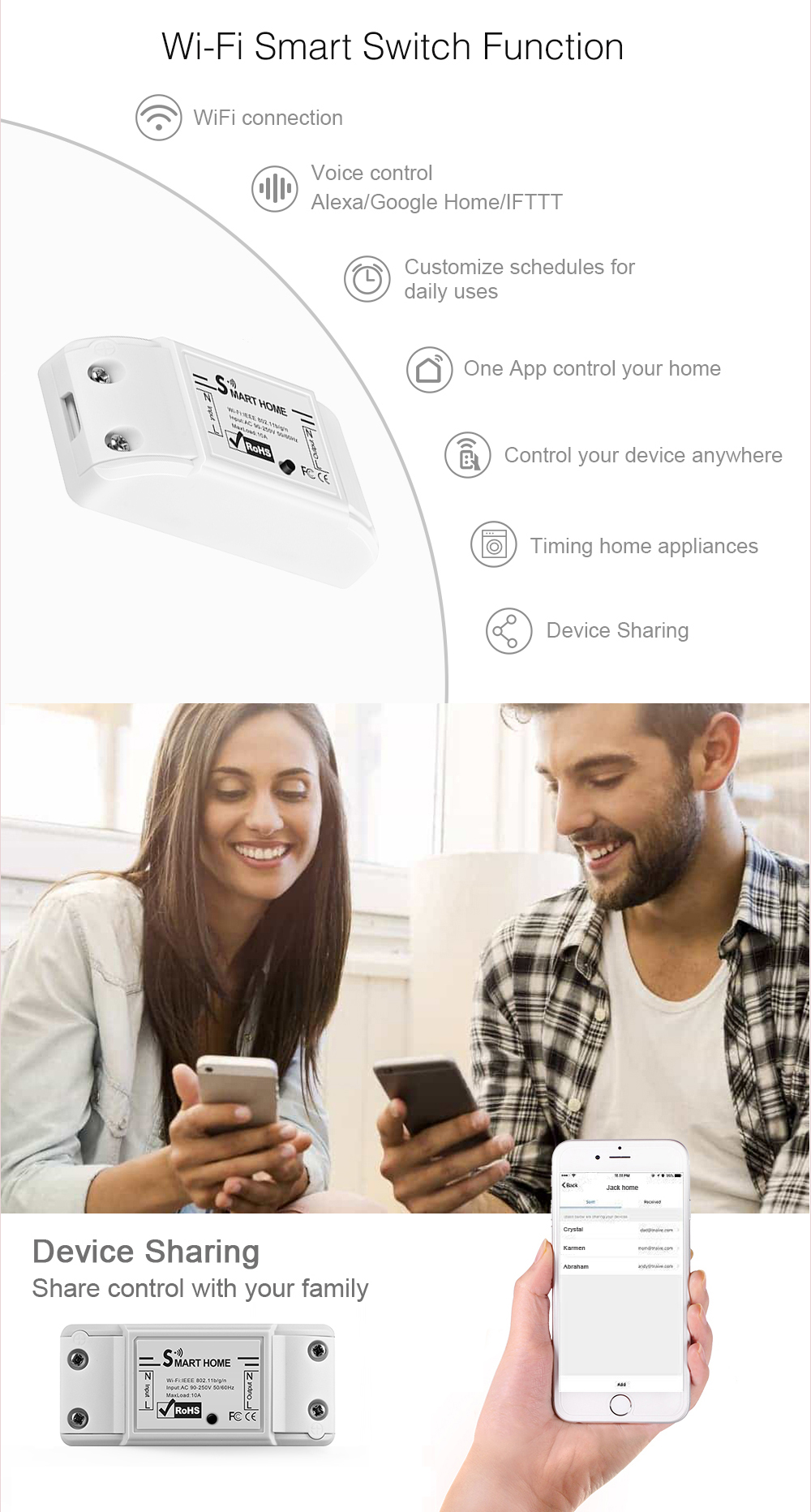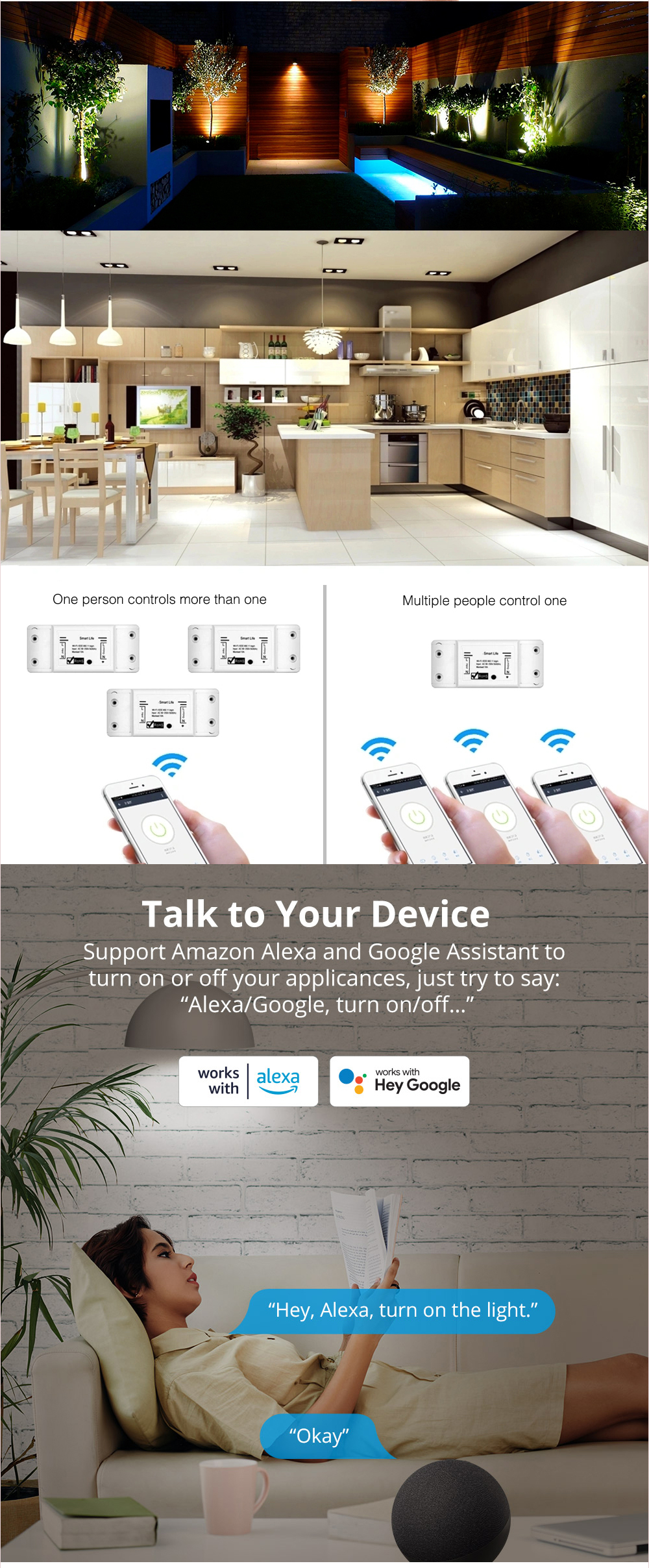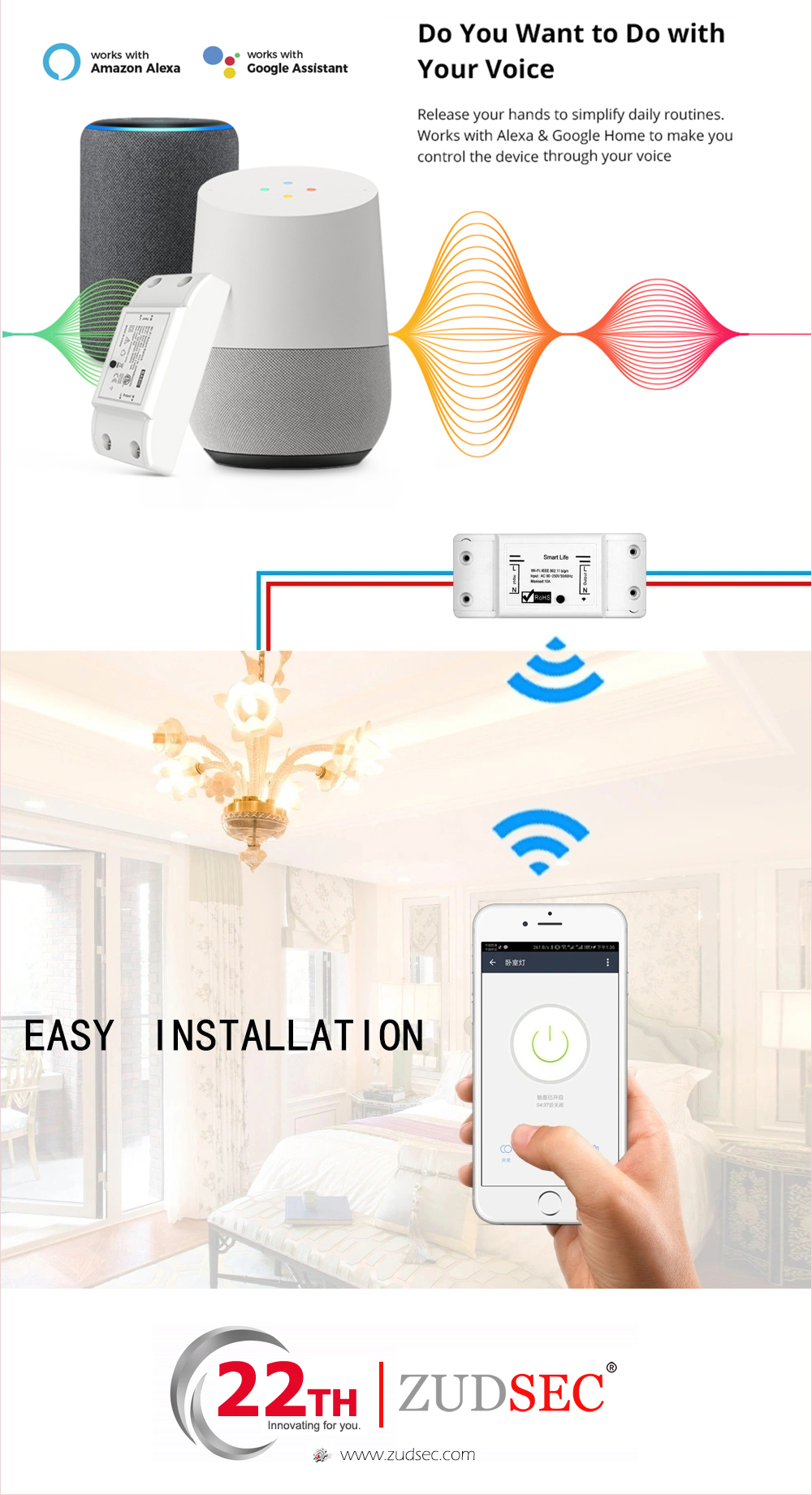 - Download the free app, Smart Life, then control your home appliances from your phone . Wi-Fi enabled, No hub or subscription required.
- Voice Control : Compatible with Amazon Echo, Google Assistant, Control your home appliances with the smart home outlet by giving voice command to Amazon Alexa or Google Assistant, it will automatically turn on/off.
- Schedule Setting : Create customized timer to automatically turn on or off your home electronics and appliances. Allow you to prevent power-hungry devices from being left on longer than needed. It will make your life easier and smarter.
- Create Group & Share to All : Set a group for all Wi-Fi Smart Plugs and control them in one command. Share your smart plug to all family members in a minute. No more worries, everyone can control it easily.