WIFI Smart Plug: Mini smart plug compatible with Alexa, Echo, Google Home and IFTTT (No Hub Required). Mini & Safe design, Works with AC 100V-240V, 10A maximum load. Supports Remote control,Voice control,Schedule function,Device Sharing.
- Install Smart Life APP:
Step 1: Search "Smart Life" on App Store, Google Play or Scan the QR code on User Manual to download and install it.
Step 2:Connect the plug to your local 2.4G WIFI with your phone connecting to it.
Step 3:Set up your Smart Life account.
Step 4:Plug Popotan mini switch into an AC outlet.
Step 5:Add device>electric outlet and confirm the device in the App.
Step 6:Easy mode or AP mode(Long press on/off button of the device for about 5 seconds).
Step 7:Schedule your appliances.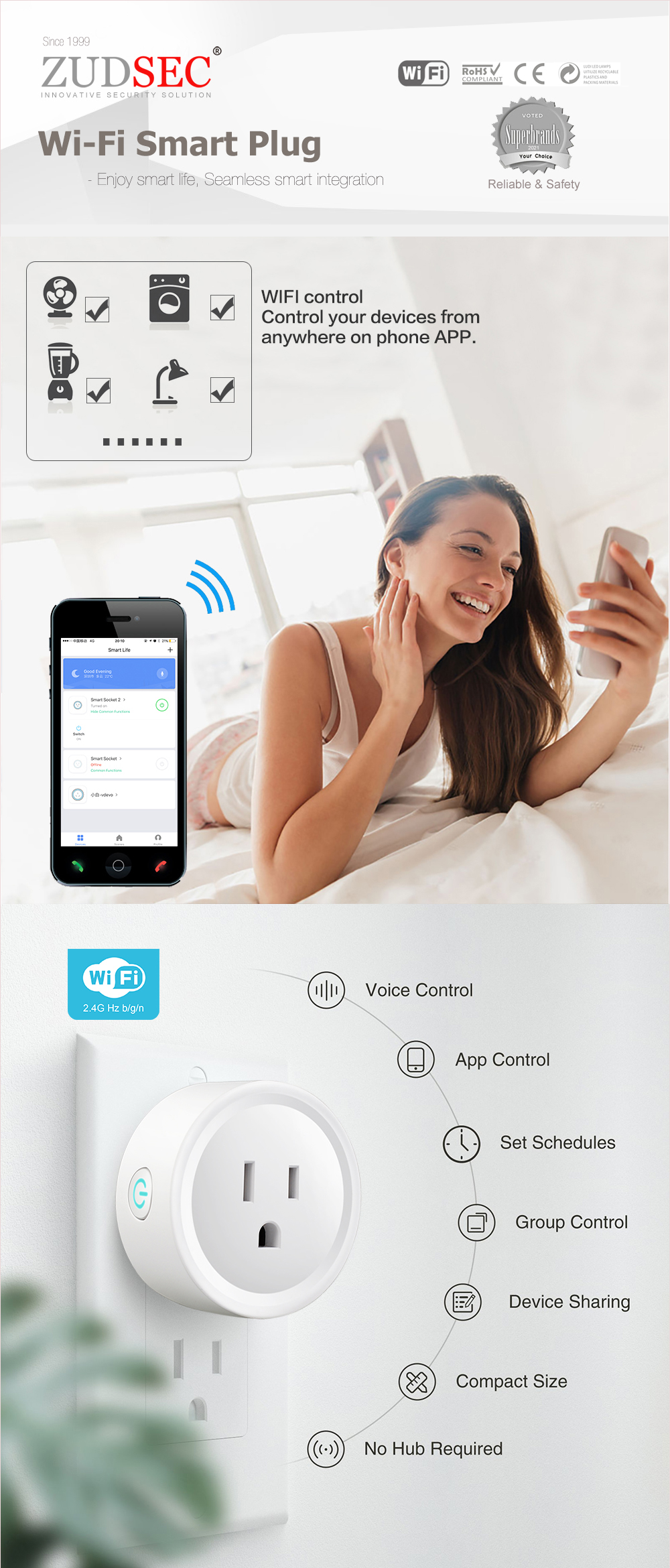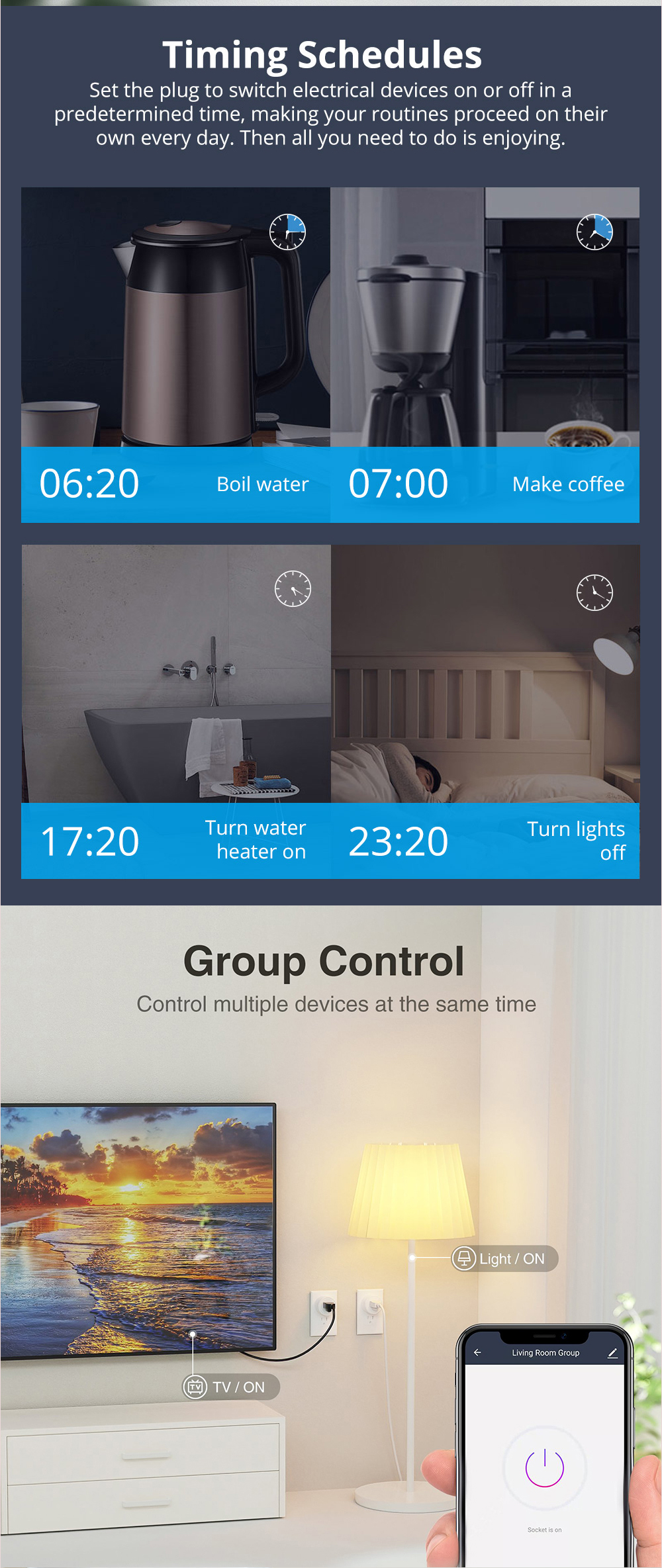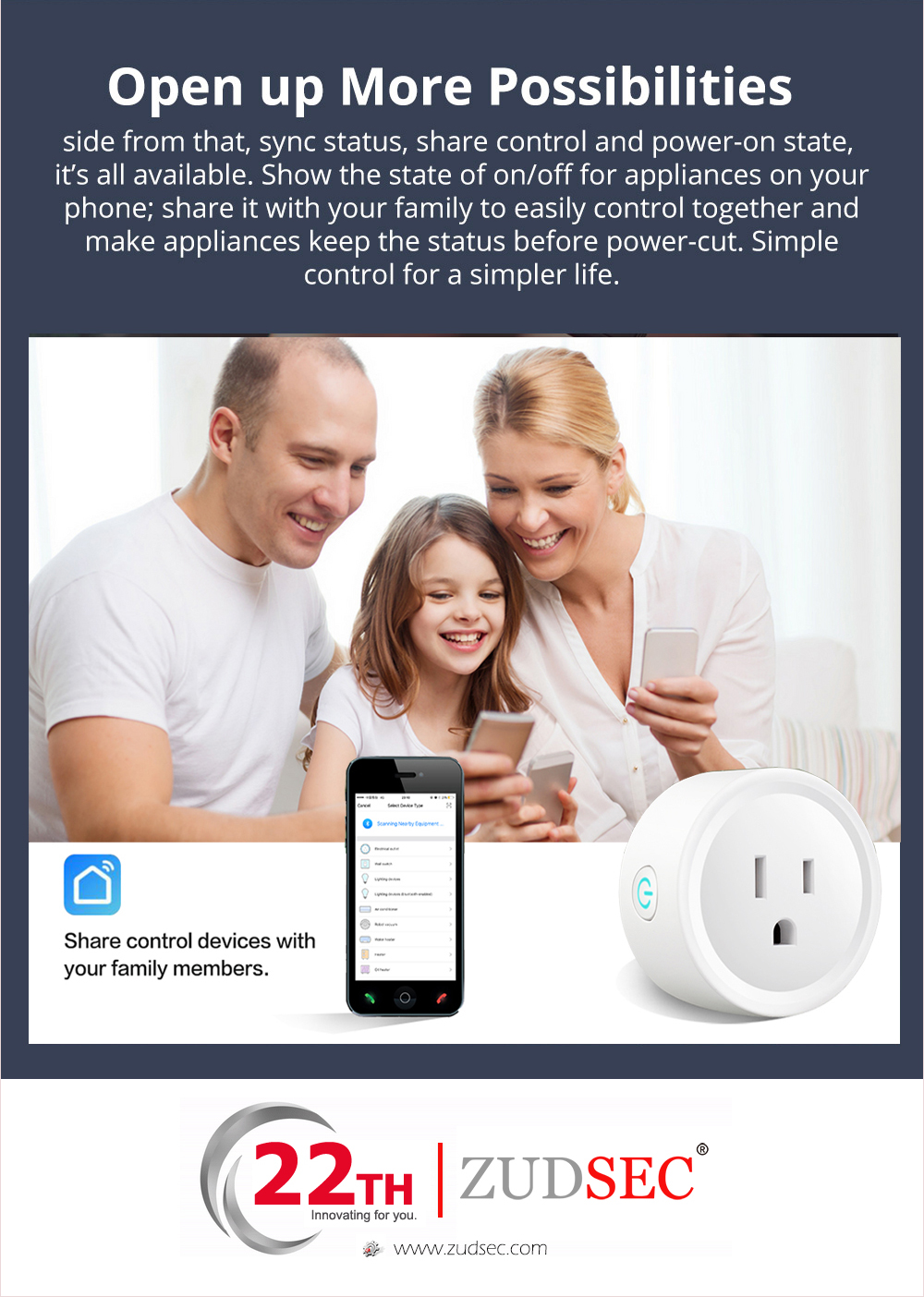 - Manual Remote Control : Plug the home equipment into mini smart plug, download the free app, Smart Life, then control your home appliances from your phone . Wi-Fi enabled, No hub or subscription required.
- Voice Control : Compatible with Amazon Echo, Google Assistant, Control your home appliances with the smart home outlet by giving voice command to Amazon Alexa or Google Assistant, it will automatically turn on/off.
- Schedule Setting : Create customized timer to automatically turn on or off your home electronics and appliances. Allow you to prevent power-hungry devices from being left on longer than needed. It will make your life easier and smarter.
- Create Group & Share to All : Set a group for all Wi-Fi Smart Plugs and control them in one command. Share your smart plug to all family members in a minute. No more worries, everyone can control it easily.