Motorcycle Vibration and Displacement Burglar alarm: Using three-dimensional displacement sensors and special algorithms, more accurate catch the theft, reduce noise interference and other false trigger. Suitable for Bicycle, Electric Tricycle, vehicles and others
- Product Layout: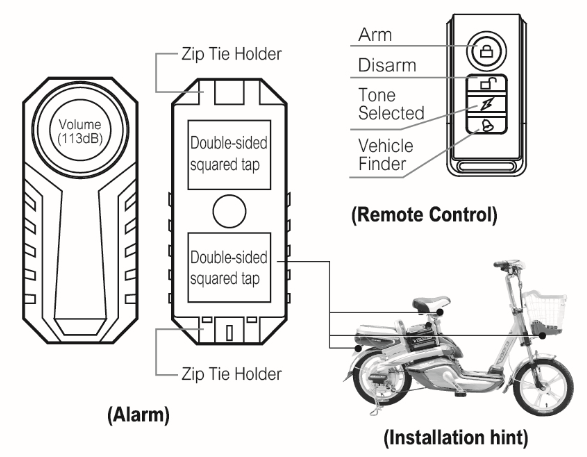 - 7 level adjustable sensitivity from gently touch to push or beat, suitable for more applications.
- 6 kinds bell sound optional, SOS emergency help function, easy to find the vehicle's position, 113dB super alarm volume.
- 3pcs AAA batteries power supply can standby more than 6~10 months.
- PC material shell,IP55 waterproof,can use for outdoor.
- 2 kinds of install method: paste with double-sided sticker or tie it with strap.