CCTV Microphone: contains HIFI process chip with low noise performance. Such chip can restrain noise around environment through frequency response network for several times, and provides pure tone quality and powerful movement. This product contains dedicated AGC circuit, so it's suitable for different types of Mic supervised listening environments, such as bank, prison, examination place, shopping mall, and industry factory etc. Moreover, this product has lots of virtues, including low noise, HIFI, Wide range operation voltage, small electricity consumption, and los distance transmission. A new sensitivity to adjust the pickups, TV monitoring, security system supporting the use of the best products, and with the use of cameras to achieve synchronous video and audio. Monitoring of: 5m ~150M, Signal transmission line with a core line with the best shield.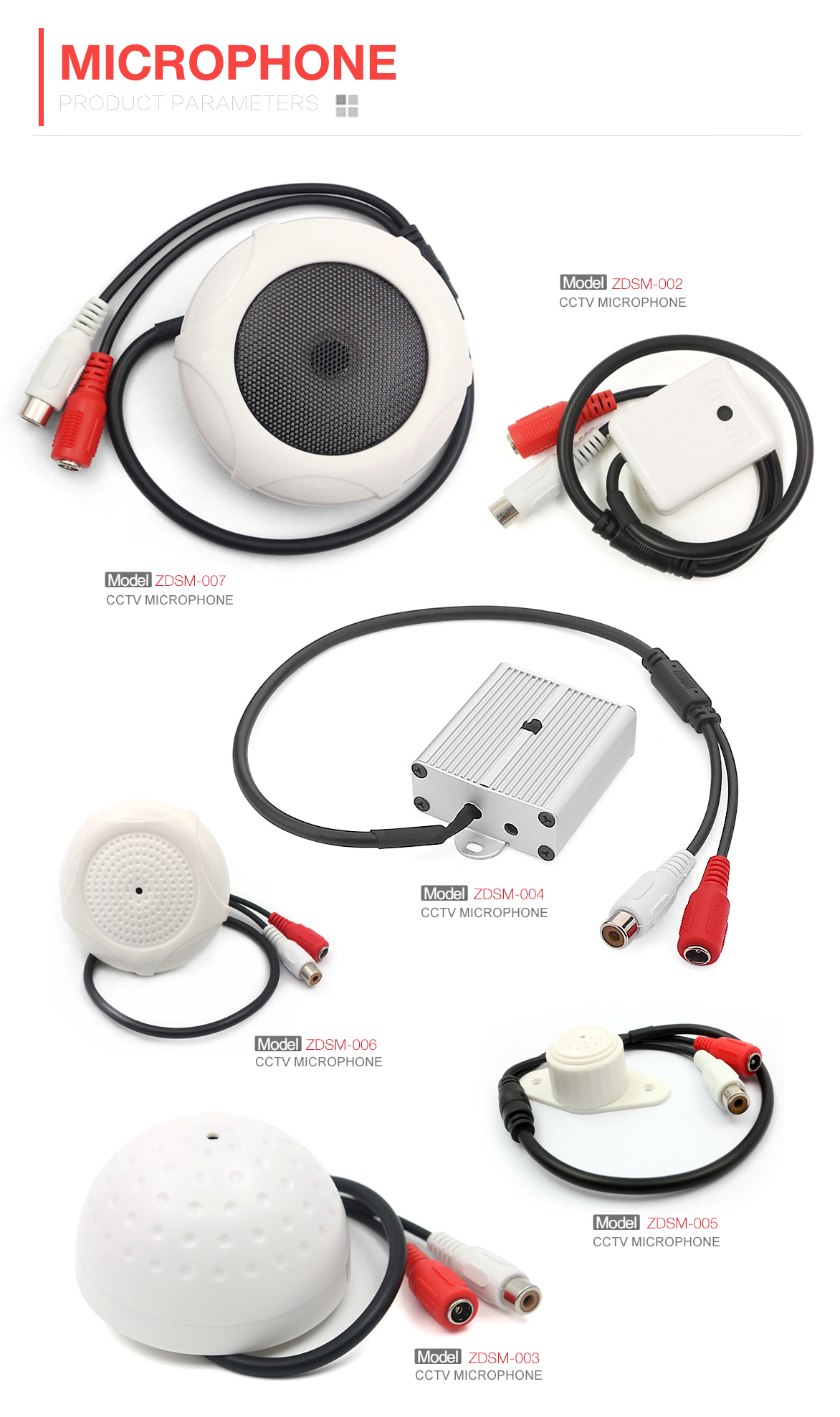 - High fidelity, clear speech, and low noise;
- High-sensitivity omnidirectional condenser microphone with wide audio monitoring range and good sound quality;
- Low-noise circuit wiring, stable and reliable industrial devices;
- Improved new version of the electronic white noise suppression circuit that can completely eliminate the "hissing" electronic noise;
- Moisture-proof condenser microphone with tripled lifetime;
- Advanced echo cancellation technology that can successfully reduce the echo interference in empty rooms;
- Automatic suppression function of high-intensity sound that can protect the back-end audio monitoring equipment;
- Built-in lightning protection and reverse polarity protection circuits;
- Integrated professional audio preamplifier, and the pickup head that can directly drive headphones, active speaker, DVR, recorder, etc.
- Pickups are suitable for synchronous audio and video recording projects done in interrogation room, meeting room, visiting room, classroom, etc.